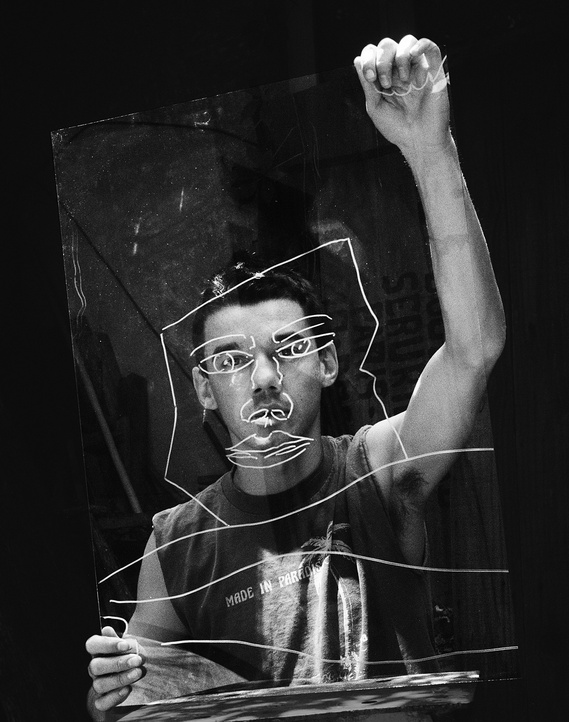 I remember seeing Louis Decamps first photographs like if it was yesterday. He wan the Picto Prize in 1998 dues to a series shot on a boat exhibited at Colette. There was a freshness oozing from those pictures, a sense of carefreeness through the communion with life on earth and its elements: The sun, the sky and the sea. At the time I thought to myself, here is a talented newcomer in photography which work is to follow, closely. French and international fashion editors began to collaborate with Louis from that starting point — therefore fashion spreads full of colourful wittiness did grace the pages of magazines such as CitizenK, Jalouse, New York Times magazine, Arena , Italien Elle and Tank. The proverbial "young at heart" say, came to my mind the first time that we met to produce a fashion story together. Fashion photography is a style exercise - within a medium - which is about clothes and attitude yet it is also a reflection on the spirit of the contemporary times. From staged freeze frame featuring sophisticated "mise-en-scène" exploring surrealism or kitschiness to deceptively simple snapshot-like, street photography — a bold insolence with a hint of childish joy run through the oeuvre of a versatile photographer. Throughout the 2000 decade art venues in Paris such as Duo, Blondel or Au Banc did notice is unique and unconventional take on image making. The 2008 exhibition titled "Tribalomorphosis" is a perfect example of the art of scrambling the tracks of beauty photography. Deejaying with ethnicity, gender and makeup artistry Lous Decamps offered portraits both beguiling and intriguing to contemplate.

To quote Susan Sontag's essay On Photography — "Life is not about significant details, illuminated a flash, fixed forever. Photographs are.". Take a deep breath, beauty is in the eye of the beholder, dive into the universe of Louis Decamps.

Christophe Martinez is a cofounder of Tank magazine.
Clients:
Absolut Vodka, Cacharel, Canal +, Air France, La Redoute, Danone, Minelli, Printemps Homme, Decathlon, Galeries Lafayette, Gaspard Yurkievich, Play Station, Tagheur, Audemars Piguet, Alain Figaret, FNAC, , Diesel, Heinz, Giorgio Beverly hills, Rover, Barney's, Club Med and Volkswagen.